Southwest Florida, Province IV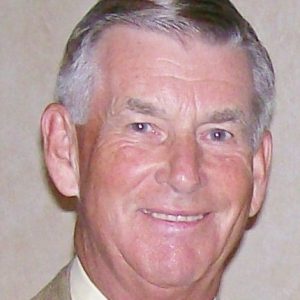 Tom O'Brien is a retired corporate lawyer who practiced for more than 30 years on Wall Street, as general counsel of an NYSE-company, and as a partner in a large Florida law firm. He retired from law in 2001, and completed an M.A. in Theology (summa cum laude) at the Roman Catholic Seminary for Florida.
Tom was received into the Episcopal Church in 1989, and served as senior warden in his parish (Bethesda-by-the-Sea in Palm Beach) for two years. He was on the Executive Board of the Diocese of Southeast Florida for eight years, three of which was as secretary of the Diocese. He was invested as a canon in 2010.
He has been a lay deputy to the last four General Conventions and was a member of PB&F from 2005 to 2009. At Convention, he served on the Education Committee (2012) and as vice-chair of Governance & Structure (2015). From 2012 to 2015, he was vice chair (and then acting chair) of the Standing Commission on Lifelong Christian Formation and Education. He is a member of the Task Force for Clergy Leadership Formation in Small Churches.
Tom taught scripture courses at the Diocesan School for Christian Studies from 2003 to 2008, serves as chair of the Diocesan School Board, is examining chaplain for Holy Scripture for the diocese, and is a licensed lay preacher. Since 2001, he has facilitated an ongoing series of interfaith dialogues for the Palm Beach Fellowship of Christians and Jews. Since 2008, has taught scripture and theology courses at Florida Atlantic University's lifelong learning programs in Jupiter.
Tom also has degrees from Notre Dame (magna cum laude) and Yale Law School. Tom served as a line officer in the Navy from 1968 to 1971, including service in Vietnam. He and Alison have been married for 48 years and have lived in Palm Beach Gardens since 1988. They spend summers in Plainville, CT and have two adult children and a granddaughter.