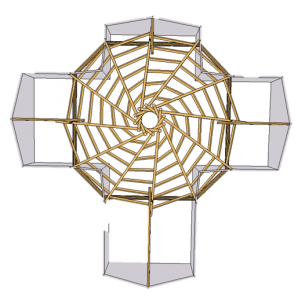 On the night of July 25, the worship space and parish hall of St. James' Episcopal Church in Cannon Ball, North Dakota, burned to the ground. The Rev. John Floberg, a deputy from the Diocese of North Dakota, is rector of St. James and canon missioner for native ministry in the diocese.
Floberg writes, "The blaze destroyed our building, but it could not destroy our love for our church, its history, and our place in the community of Cannon Ball."
"Like Christians everywhere, we are finding hardship to be a time of testing, but—even more—a time of renewing our faith. Through our grief at losing our building, we see the mission of the Church with fresh eyes. We realize that this is a time filled with opportunity. Our first question is not what we need, but what kind of ministry does our community need from us, in order to fulfill God's mission in this place?"
Read the Episcopal News Service story about the fire at St. James and learn how to donate toward rebuilding. The fundraising campaign for $90,000 will be launched on All Saints' Day with former President of the House of Deputies Bonnie Anderson as honorary fundraising chair.