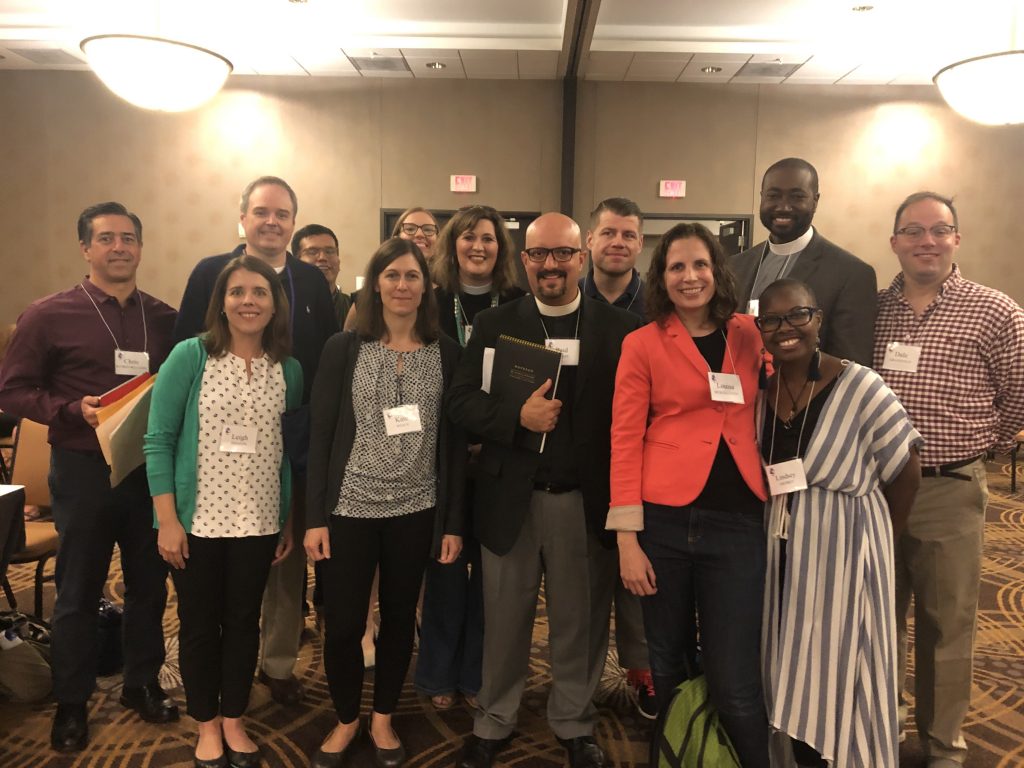 Dear Bishops:
Thank you for the time you spent with us on Friday at the House of Bishops meeting. We are grateful to you for the time that you spent with us, and we look forward to continuing the conversation as we move toward General Convention 2021.
With thanks,
The House of Deputies State of the Church Committee, aka Hot Sauce
Queridos Obispos:
Muchas gracias por sus respuestas, tanto en la reunión de la Cámara de los Obispos como en la encuesta. Estamos agradecidos por su tiempo, y estamos entusiasmados por continuar la conversación entre ahora y la Convención General en 2021.
Gracias por compartir sus sueños para la iglesia con nosotros.
Con agradecimiento,
El Comité de la Cámara de los Diputados sobre el Estado de la Iglesia