President Julia Ayala Harris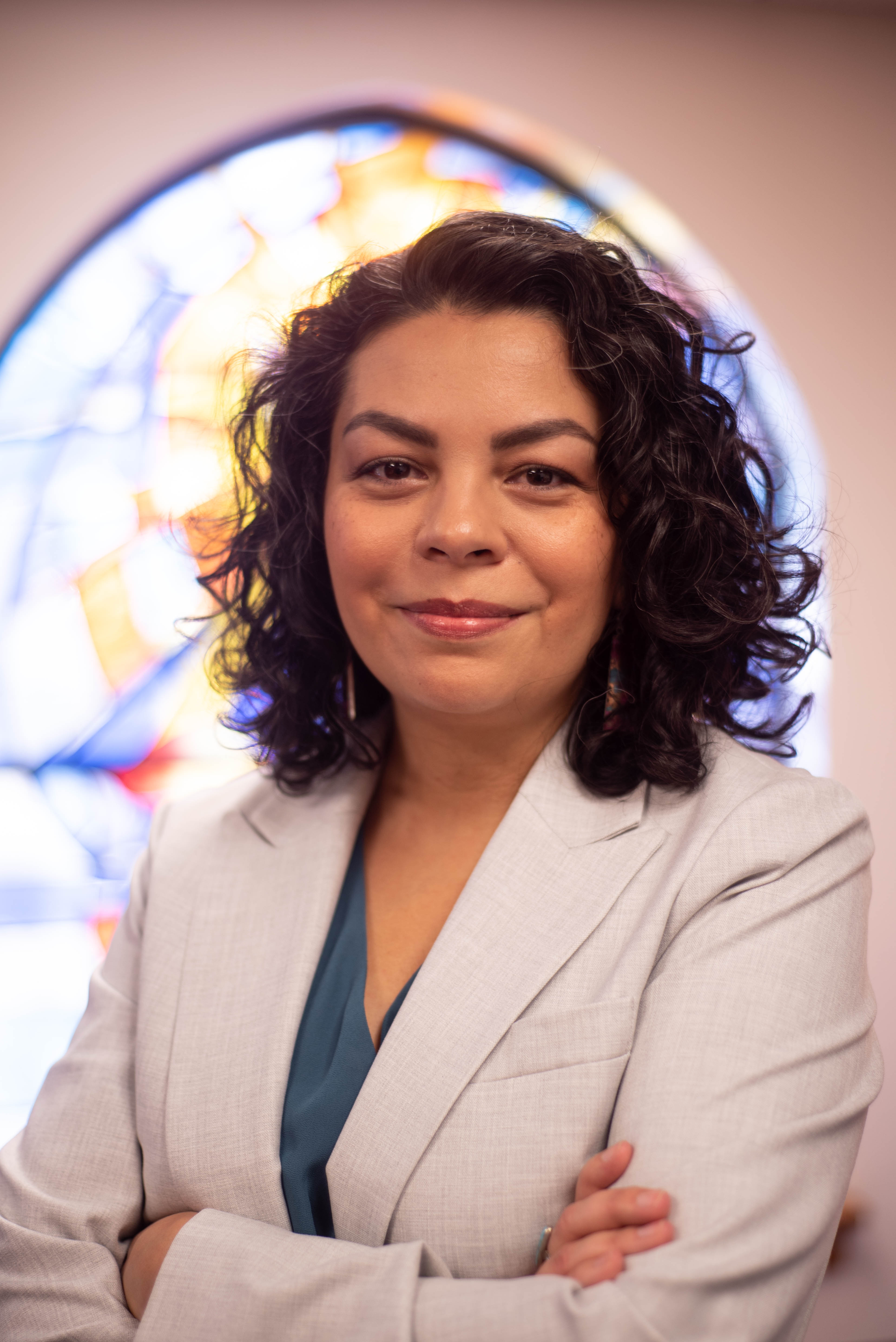 Julia Ayala Harris was elected president of the House of Deputies by her peers at the 80th General Convention of the Episcopal Church in 2022. She is the first Latina to hold the position.
She is a first-generation Mexican American, the daughter of an undocumented immigrant, from a large working-class family in the Chicago area. She came to the Episcopal Church 21 years ago, when she was 20 years old, after a crisis of faith in the Roman Catholic church of her childhood and the evangelical church of her teens. In the Episcopal Church, she has continually found healing, blessing, and wholeness in God's unconditional love. Throughout her lay ministry, she has worked to bring about a church that can share that blessing with all of God's people.
Today she lives in the Diocese of Oklahoma, where she is a doctoral student at the University of Oklahoma and a member of St. John's Episcopal Church in Norman. She studies topics related to leadership identity (race, ethnicity, gender, etc.), public opinion of nonprofits and faith-based organizations, as well as congregational collaboration.
For the last two decades, she has worked in the nonprofit sector in multiple states, leading organizations and programs that provide transitional housing for homeless women and children, permanent supportive housing for people with disabilities, community and fine arts, alternatives to incarceration for pregnant women and mothers, and collaborative initiatives to close the digital divide. From 2005 to 2008, she was an international aid worker in Kenya and South Sudan with Church Ecumenical Action in Sudan, building the capacity of South Sudanese faith-based nonprofits and dioceses in grant writing, financial management, as well as program design and evaluation.
From her professional, familial, and personal experiences, she is passionate about a multitude of issues such as immigration, LGBTQIA2S+ inclusion, empowerment of women and girls, criminal justice reform, race and ethnicity, disability inclusion and access, sexual harassment and exploitation, as well as justice and peace initiatives.
Her husband, John, is a professor at the University of Oklahoma, where he is director of the Regional and City Planning Division and founding co-director of the OU Center for Peace and Development. They are parents to Izzy, who is in her eighth year serving as an acolyte and a member of the Junior Daughters of the King. Izzy is proud to have been born in Kenya and lived as an infant in South Sudan. They love spending time in nature with their rescue dog, Ani, board games, music, and documentaries, but most of all, Star Trek! During the pandemic, they became connoisseurs of at-home mystery puzzles boxes.