Minnesota, Province VI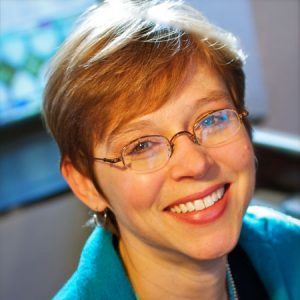 The Rev. Devon Anderson serves as rector at Trinity Episcopal Church in Excelsior, Minnesota. She served on the Standing Committee of the Episcopal Church in Minnesota for six years, the last two years as its President. She currently serves as Chair of Minnesota's Deputation to General Convention and chaired the legislative committee on Social Justice and U.S. Policy during the 2018 General Convention.
Nationally, Devon has chaired the Standing Commission on Liturgy and Music (2015-18). She has served on the Standing Commission on International and Anglican Peace with Justice Concerns, attended five General Conventions as deputy (three as Minnesota's chair), and on the Nominating Committee for the Election of the Presiding Bishop.
Devon and her husband Michael McNally have two children, one in high school and one starting college. Her family spends considerable time in city hockey arenas and soccer fields. They love the Minnesota United Soccer Club, the Minnesota Lynx, and spending time at Camp du Nord in the Boundary Waters Canoe and Wilderness Area near Ely, Minnesota.